Welcome to B10's Page
On this page, you will find all sorts of things we do as a class. Should you have any questions or queries, please see the classroom teacher for more information.
Welcome to a great year of 2020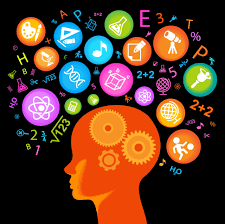 During our learning sessions, we will be focussing on the Key Competencies and the 4Cs in our school.
The New Zealand Curriculum Key Competencies are:
Thinking




Managing Self




Participating and Contributing




Relating to Others




Using Language, Symbols and Text



The 4Cs in our kura, Finlayson Park School, are:
Common Sense - whakaatu atu i te mahi tika / 常识 (cháng shí)

Cooperation - mahitahi / 合作 (hé zuò)

Consideration - whakaaro atawhai / 体谅 (tǐ liàng)

Courtesy - āronui / 礼节 (lǐ jié)
As 21st century learners, we will use different learning approaches to expand our knowledge using the 4Cs of 21st century learning skills:
Collaboration
Critical Thinking
Communication
Creativity
Frequently asked questions:
Homework
Students are expected to read every night for at least 20 minutes, so they MUST have a book-bag in order to bring books home from school.
Some students need to learn and practise times tables - they will have a notebook to write in each night.
Sometimes students will bring home unfinished class work or will have a task to do on Google Classroom or their ePortfolio. Students are encouraged to do their own research on class topics or about their interests.
If you have other queries and cannot make it into school to chat, please email Miss Li mli@fps.school.nz